West Wilts Esprit Gymnastics Club, Trowbridge
We were contacted by West Wilts Esprit Gymnastics Club to design a "loose foam" raised podium within their facility. We had been briefed on what equipment the club would like to utilise on the raised podium and what floor equipment they would like to keep.
We visited the club, conducted a site survey and produced several drawings detailing varying podium layout and design options as well as including their floor equipment so they could see exactly how things would fit and work safely. A particular design was agreed upon, and the start date was confirmed. We set to work manufacturing the podium at our premises and completed the manufacturing process ready for transportation to their facility for the agreed start date.
The 1.2m high raised pit podium had an area for a 15m tumble track with a 1.5m walkway/run-up area at one end with the other end entering the main loose foam pit. The tumble track area was also to be used for a vault run, DMT (both entering the main loose foam pit) and a seating area for when the club runs competitions. We raised the walls within the main loose foam pit to 2.4m and fitted foam/PVC padding onto them to offer more protection. Two sets of access steps were built-in to the podium to ensure easy access to and from the raised areas.
The main loose foam pit had an area for dismount of a set of a-bars leading to further dismount areas for a set of high bars. Furthermore, we also fitted a u-pit with a set of high bars. We also moved and re-fitted a set of ceiling mounted rings and a set of a-bars to a new location on the floor. All of the steel stanchions that protruded into the podium which could cause injury were cladded and padded with the same foam/PVC padding as we used on the internal pit walls and outside walls of the podium.
It took us just over two weeks to install everything including the podium, pit base foam, loose foam logs, pit and wall padding, GRP safety handrail, carpeting, equipment etc. and we handed the successfully completed podium over to the club ready for them to use. As you can see from the photos, our carpet, GRP safety handrail system and padding really complement each other and we produced a safe, structural sound raised podium within the timescales specified.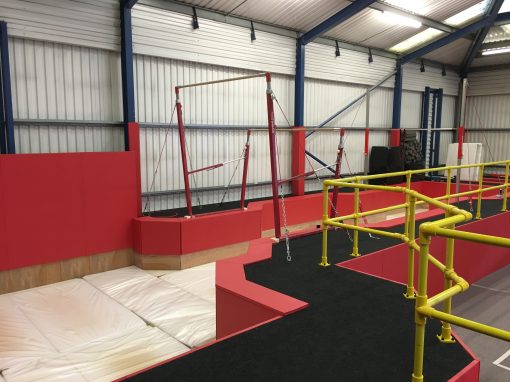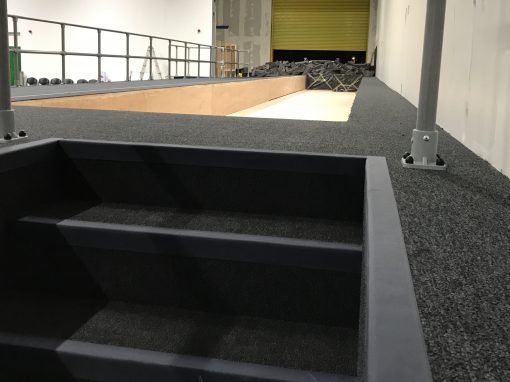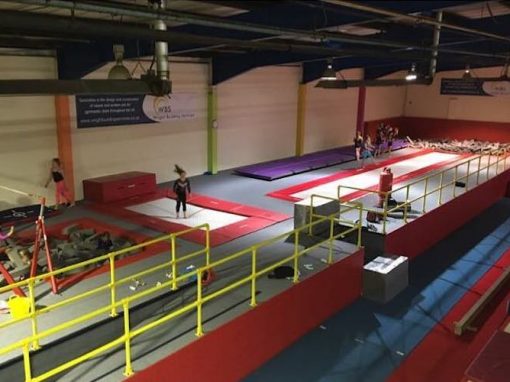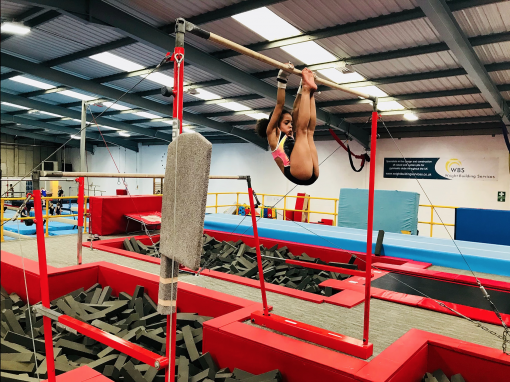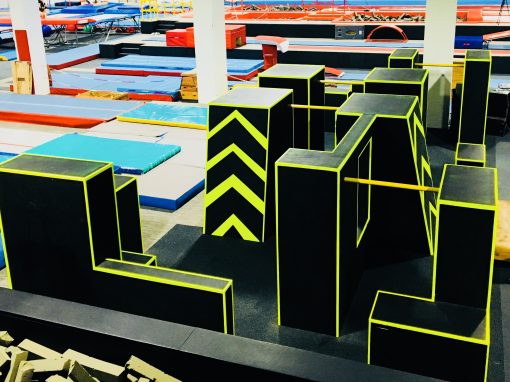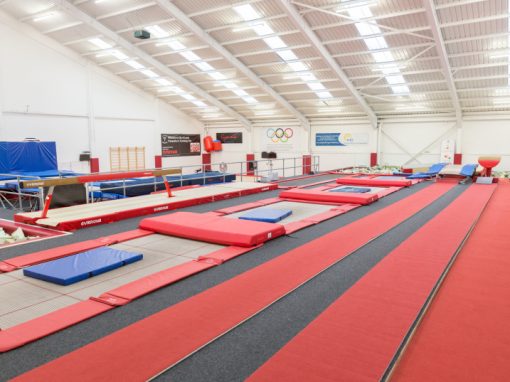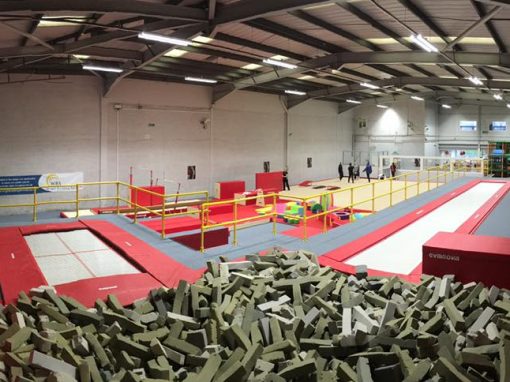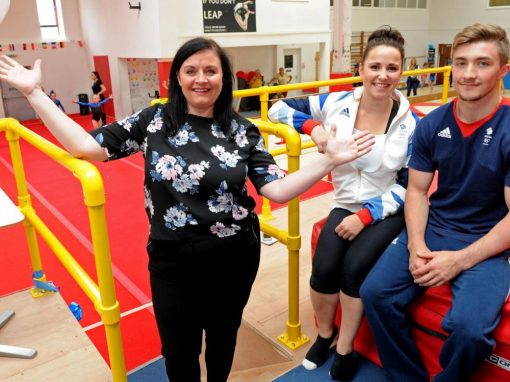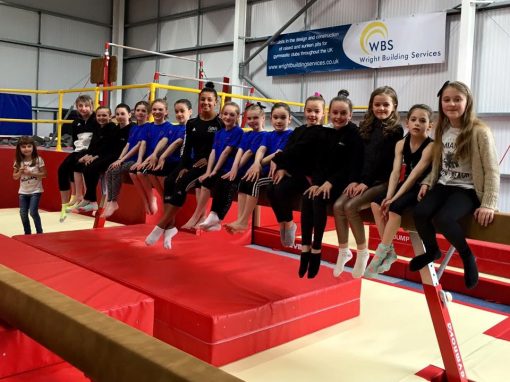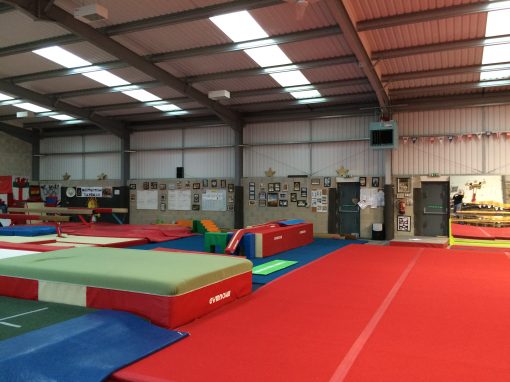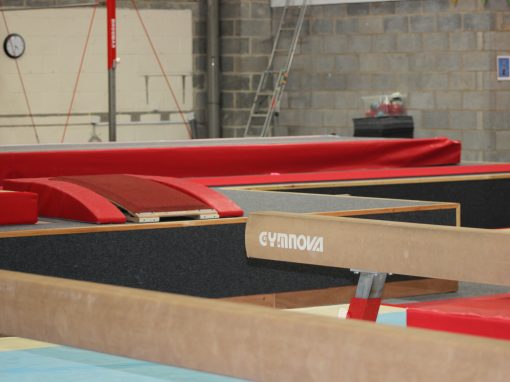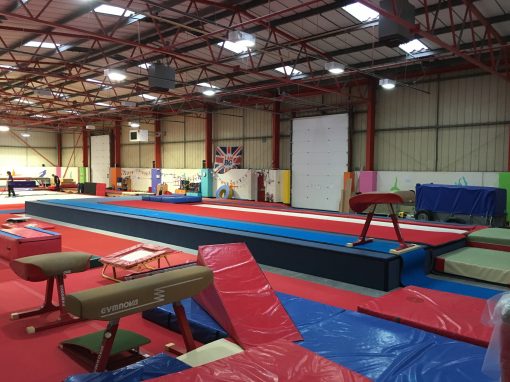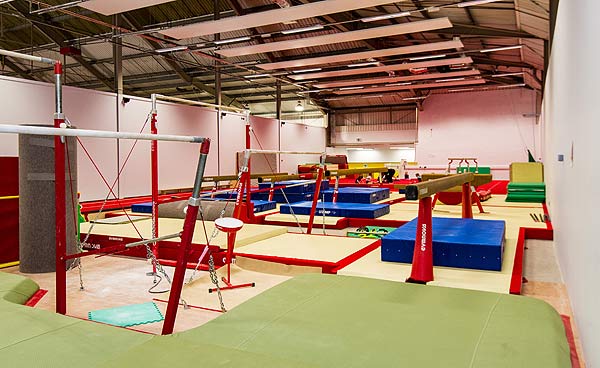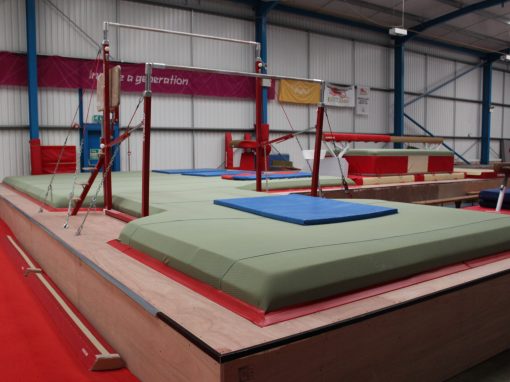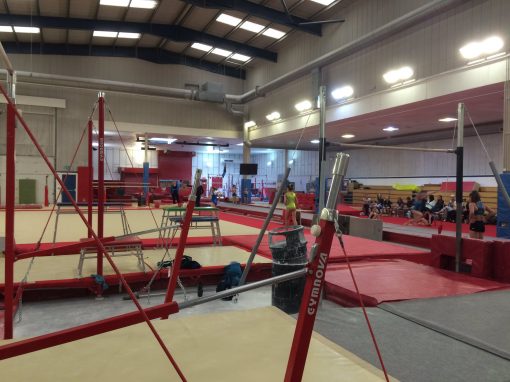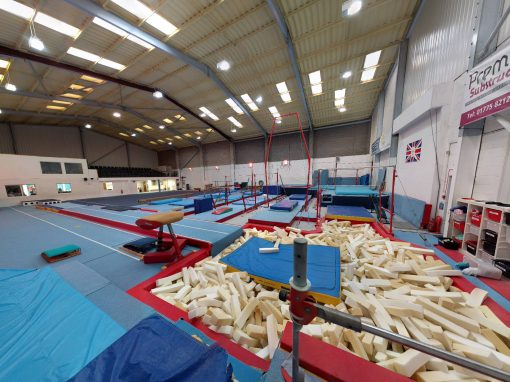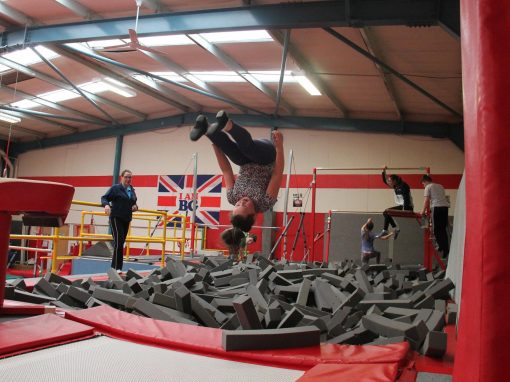 AWARDS
Following our continued success and attention to detail, we have been awarded the Build awards for; 'Gymnastics Facility Construction Experts of the Year 2017', 'Best Building Project Consultancy Services 2017 & 2018', 'Best Gymnastics Equipment & Construction Company 2018', 'Best Gymnastics Equipment Construction Firm - UK', 'Most Unique Solutions in Sports and Leisure 2019' and 'Urban Gym Manufacturer of the year 2019'