This 620mm stand-alone podium incorporated a landing area consisting of 600mm high custom-made landing mats and was finished with carpet flooring and sides. The equipment demands were for a recessed fast track, recessed tumble track and a vault run, all dismounting onto the landing mats.
Between ourselves and the customer, we designed a functional podium layout to accommodate not only the equipment the club required, but also sized so as not encroach into the floor equipment. Our tried and tested timber pit design was drawn out and the plans submitted to the customer for approval.
Once approved and a schedule was agreed, Wright Building Services took just under a week to install having constructed the various sections off-site. This included fitting of equipment and a completed handover was achieved within budget and on time.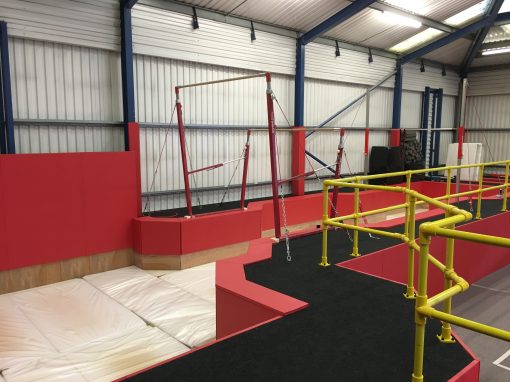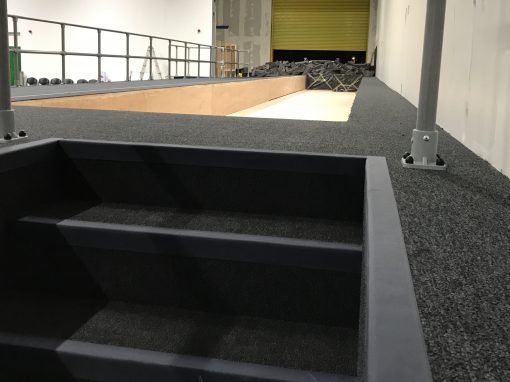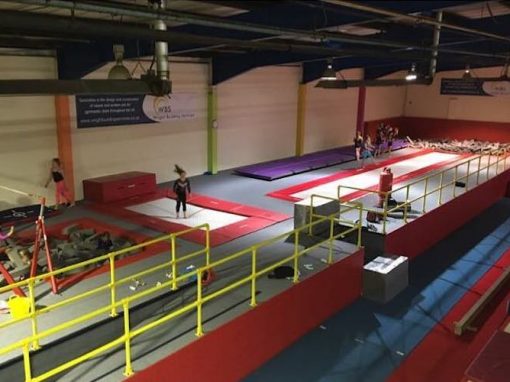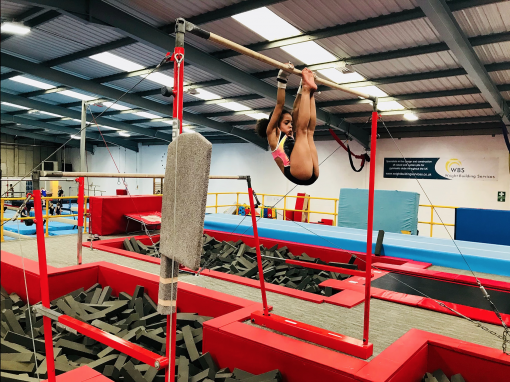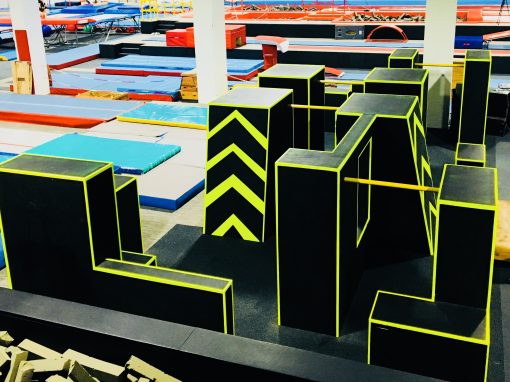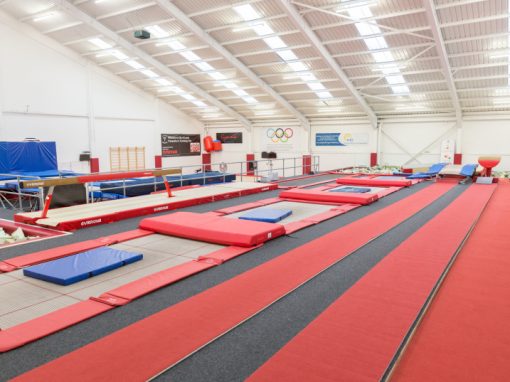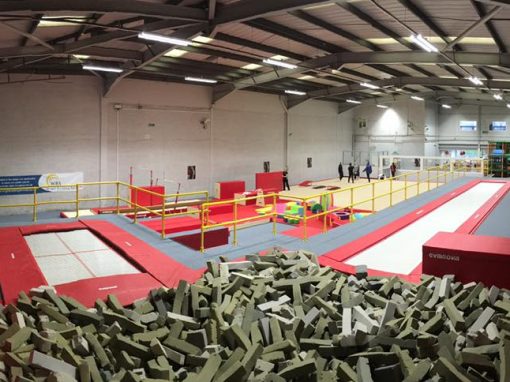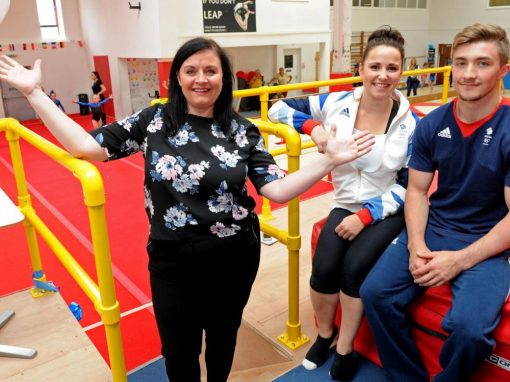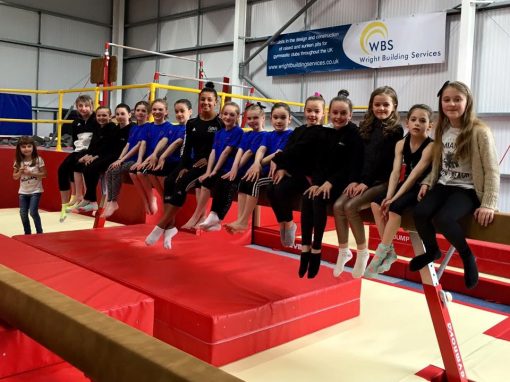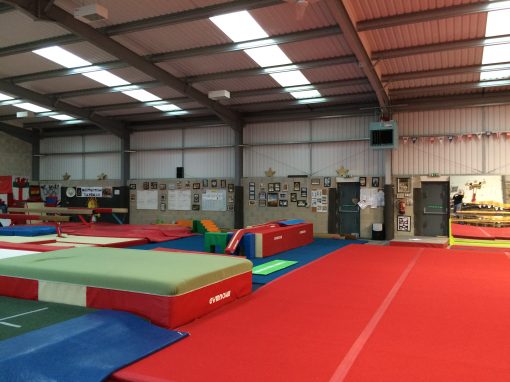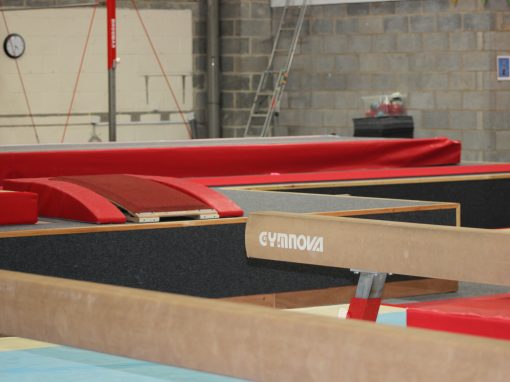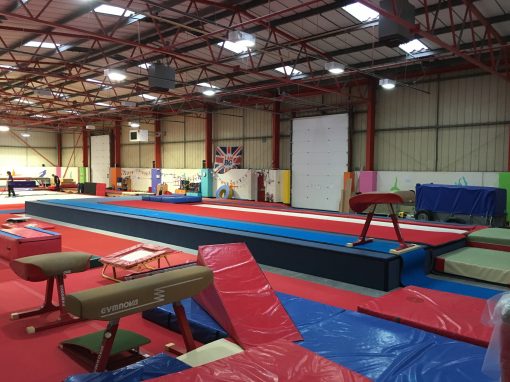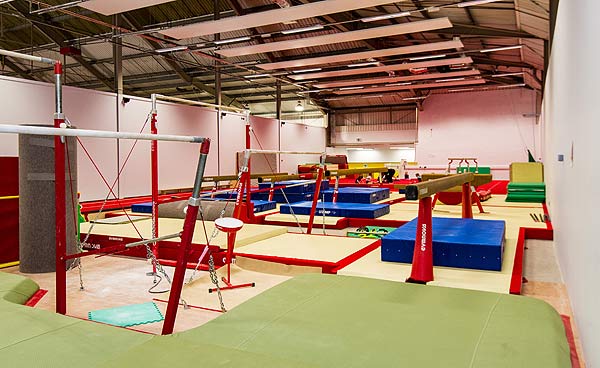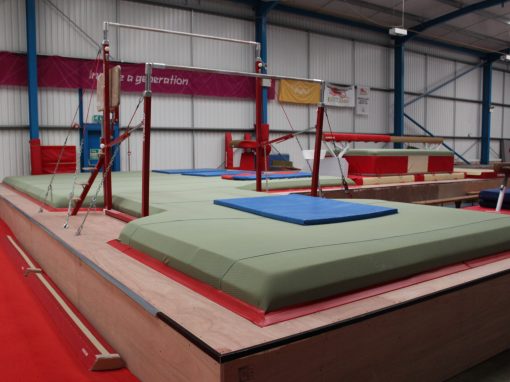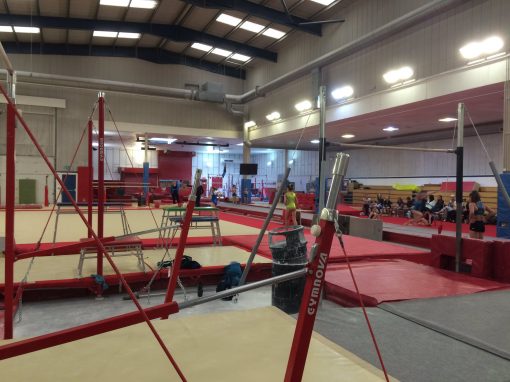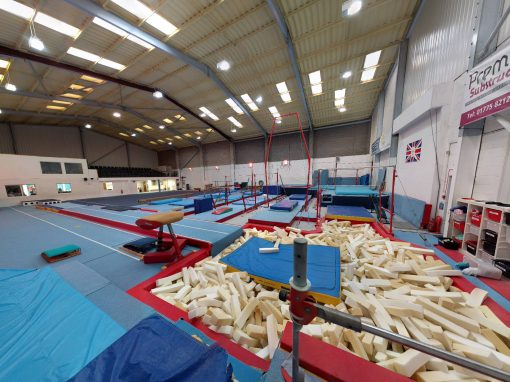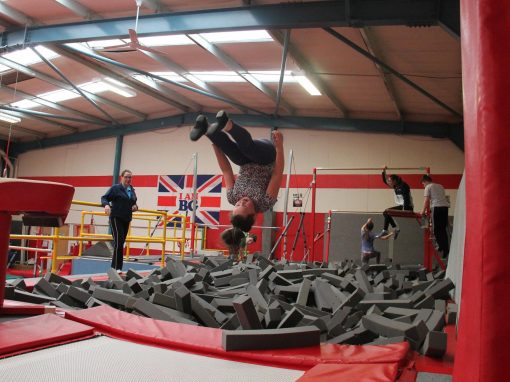 AWARDS
Following our continued success and attention to detail, we have been awarded the Build awards for; 'Gymnastics Facility Construction Experts of the Year 2017', 'Best Building Project Consultancy Services 2017 & 2018', 'Best Gymnastics Equipment & Construction Company 2018', 'Best Gymnastics Equipment Construction Firm - UK', 'Most Unique Solutions in Sports and Leisure 2019' and 'Urban Gym Manufacturer of the year 2019'