Wright Building Services were contacted by NCAAC Gymnastics Club in Northampton to design and construct a raised pit podium.
Between ourselves, the customer and the equipment supplier we designed a purposeful raised podium to accommodate not only the equipment the Club requested but also within an area not compromising on the floor equipment. Our "tried and tested" timber pit design was drawn out and the plans submitted to the relevant parties.
The 620mm raised pit podium incorporated a jersey covered foam pit area, three sets of access steps and was finished with carpet flooring and sides. The main equipment criteria was a tumble track, full vault run, balance beam and a set of a-bars, all dismounting into the main pit area.
Once the plans/drawings had been approved and a date was agreed, Wright Building Services started the manufacturing process at our premises and transported the framework to site prior to the agreed installation date. Wright Building Services were on site for just over one week carrying out the installation, resulting in minimal disruption to the Club. The finished project was then handed over ready for the equipment supplier to install the loose foam and relevant equipment.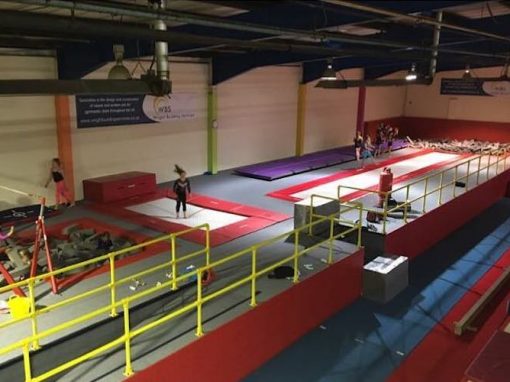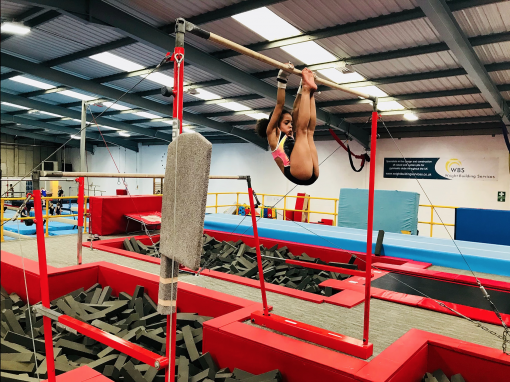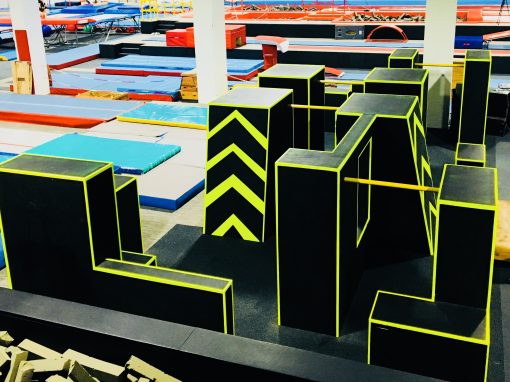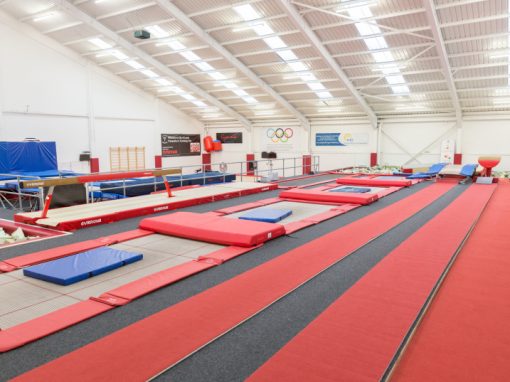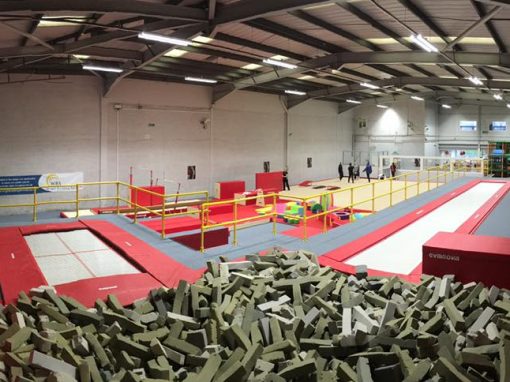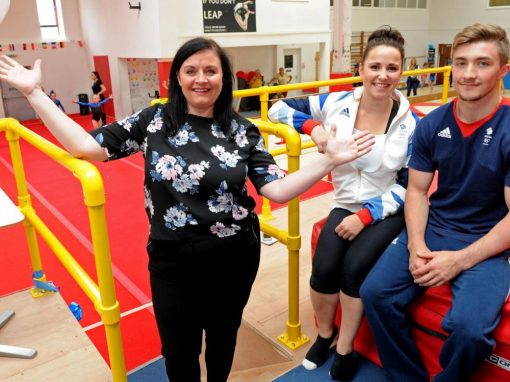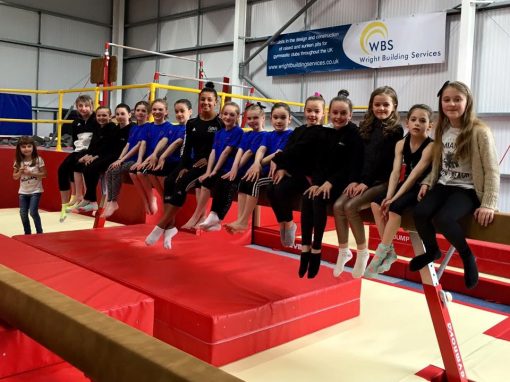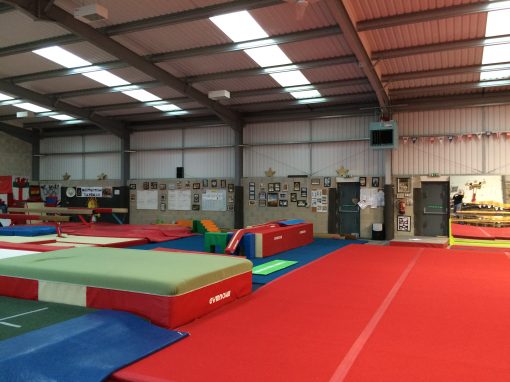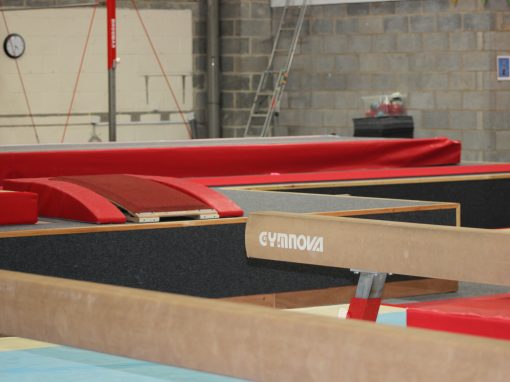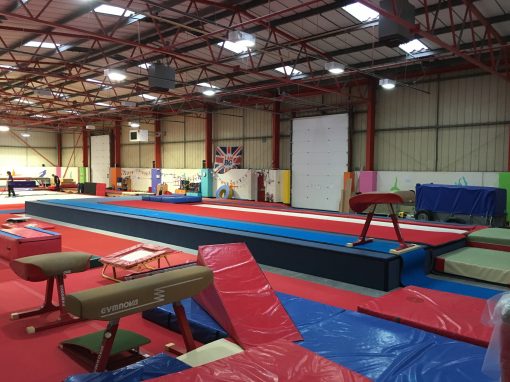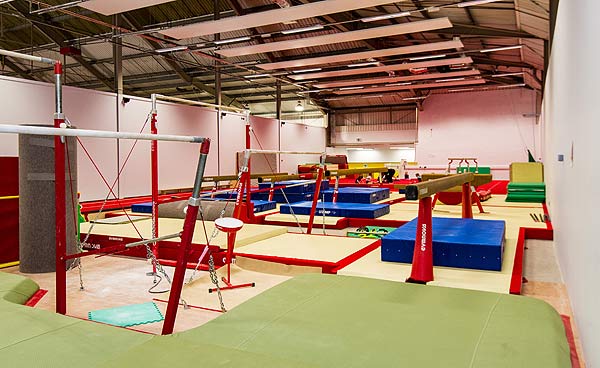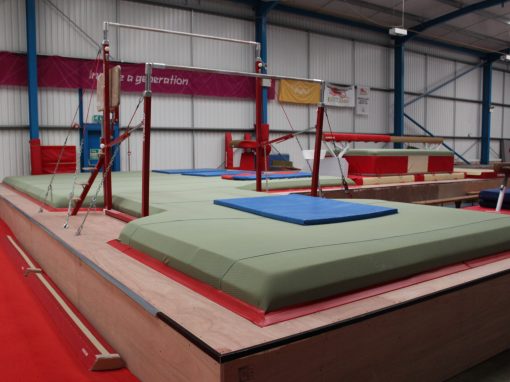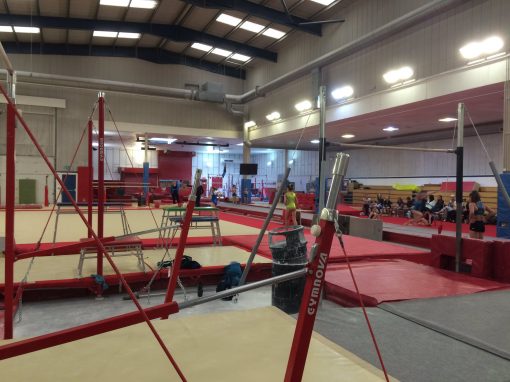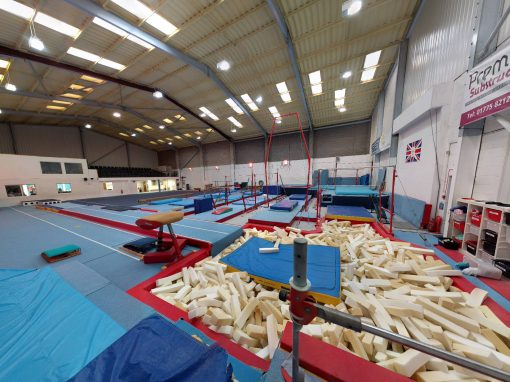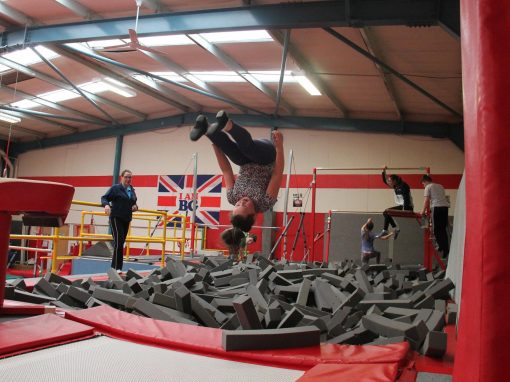 Gymnastics Facility Construction Experts of the Year 2017
Following our continuing success and attention to detail, we have been awarded the "Gymnastics Facility Construction Experts of the Year 2017", "Best Building Project Consultancy Services 2017 & 2018", "Best Gymnastics Equipment & Construction Company 2018"