East Midlands Cheerleading Academy, Nottingham
EMCA were relocating to a bigger more purposeful premises and contacted us to design and install a raised podium within their new facility. The grand opening of their new facility was January 2019 so we had to act fast in order to produce drawings, finalise details and install what they required.
We visited the new premises, conducted a site survey and within a couple of days provided the club with a full set of drawings outlining all the aspects they had specified. The brief was to provide a 1.2m high podium with a recess for a 15m fast track and a slightly lower podium to accept a 16m tumble track. Both podiums were alongside each other and they would enter a main loose foam pit located at one end of the podium. At the other end of each of the fast and tumble tracks was an area to situate a 4m landing crash mat so, two landing options were available to them.
Once the drawings were approved and by the customer and we had set an installation date, we set to work manufacturing the podiums at our premises. All the manufacturing was completed and ready for transportation to their new facility for the agreed start date. It took us just over a week to install everything including the podiums, pit base foam, loose foam logs, pit and wall padding, GRP safety handrail, carpeting etc. and the club was ready for the grand opening in January.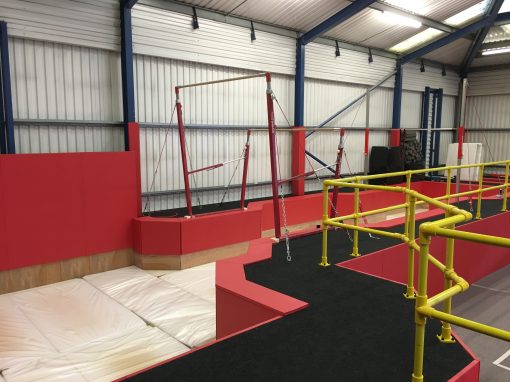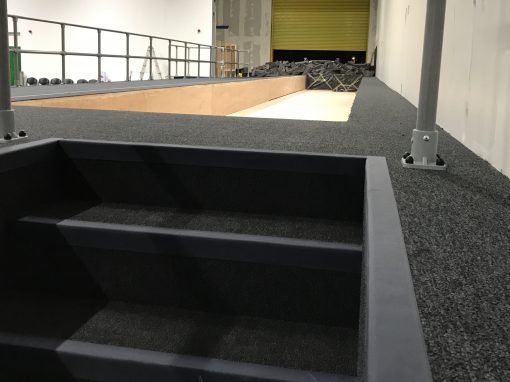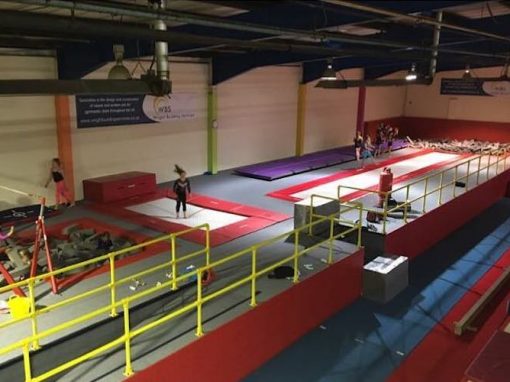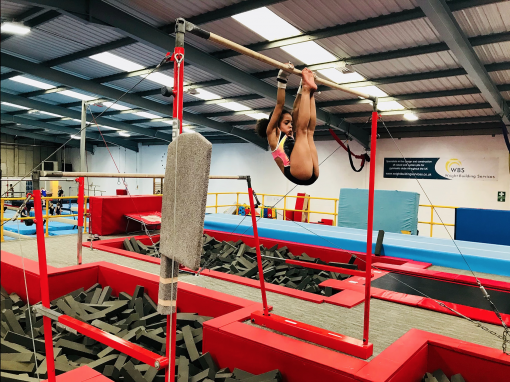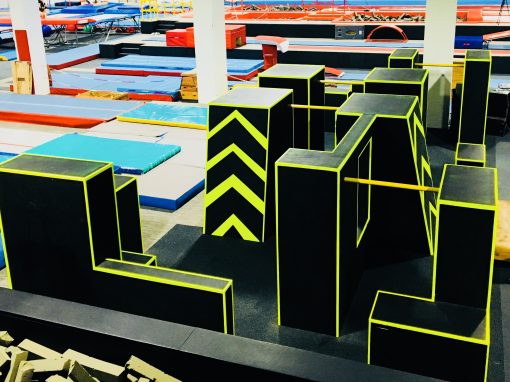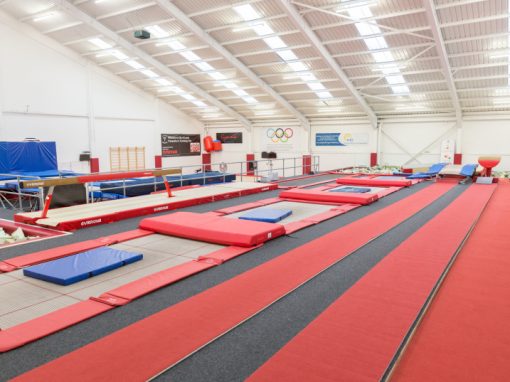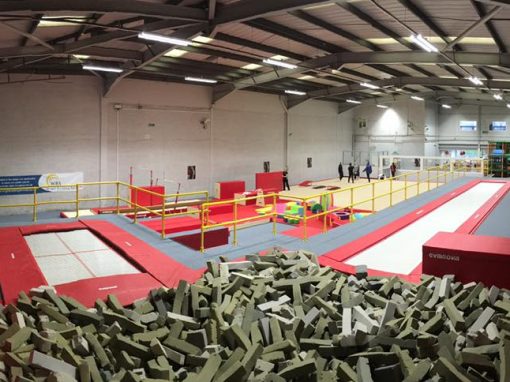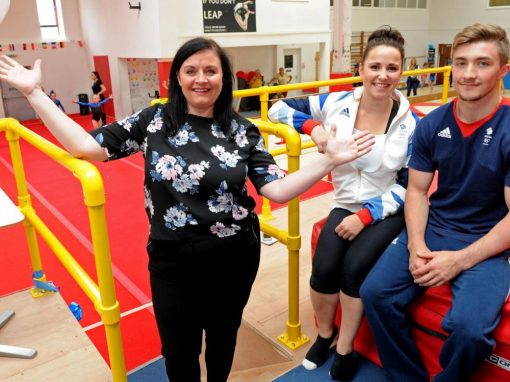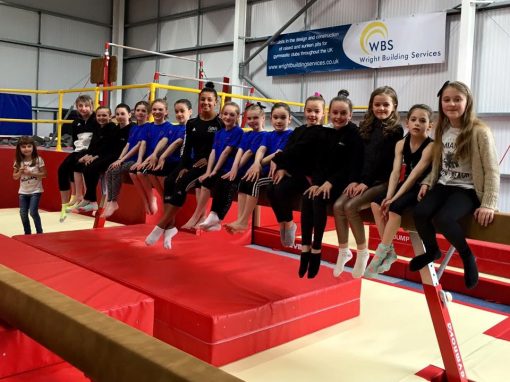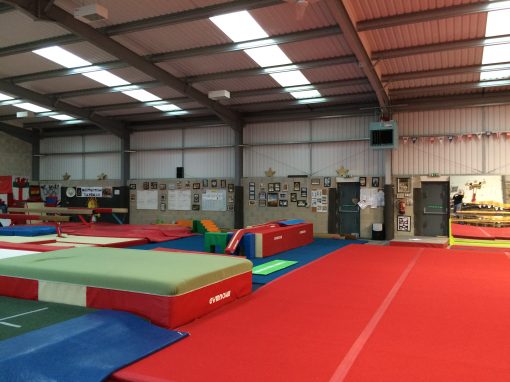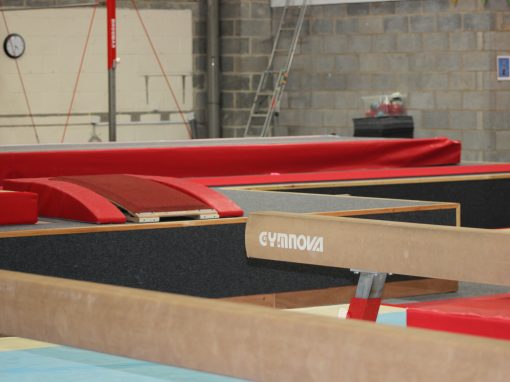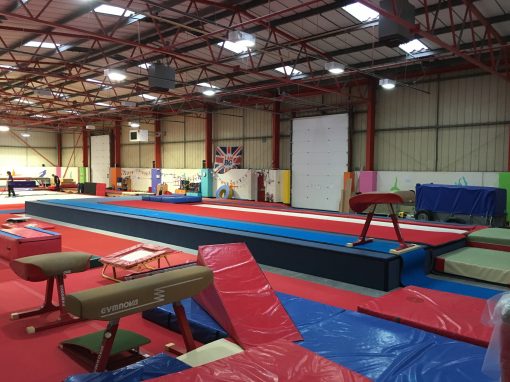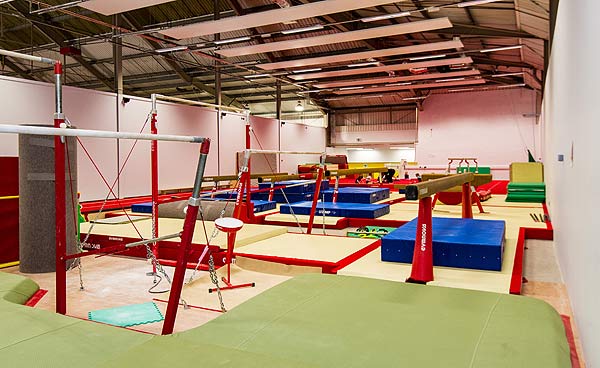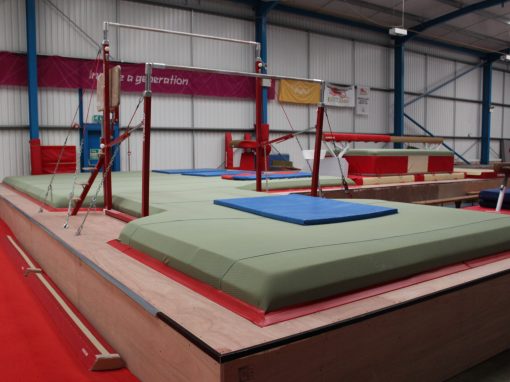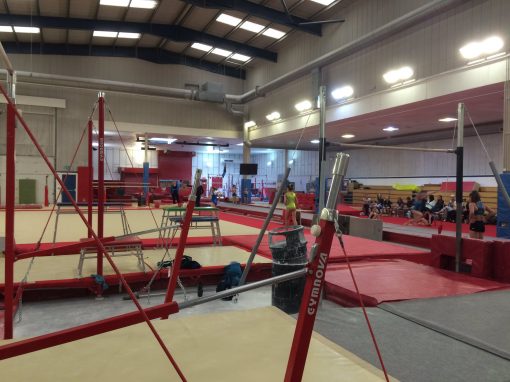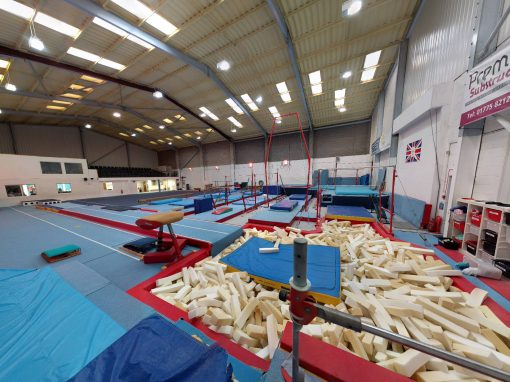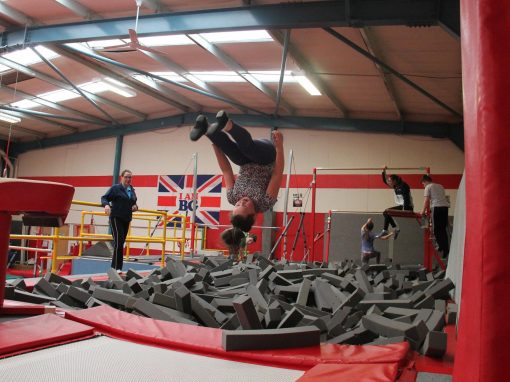 AWARDS
Following our continued success and attention to detail, we have been awarded the Build awards for; 'Gymnastics Facility Construction Experts of the Year 2017', 'Best Building Project Consultancy Services 2017 & 2018', 'Best Gymnastics Equipment & Construction Company 2018', 'Best Gymnastics Equipment Construction Firm - UK', 'Most Unique Solutions in Sports and Leisure 2019' and 'Urban Gym Manufacturer of the year 2019'