The club were moving from their previous premises due to outgrowing the building and had found a suitable facility in Selly Oak. This project was the largest podium we have installed so far and what made it even more of a challenge was that the podiums were going to be stand-alone in the centre of the floor space.
We conducted a survey at their new facility and began designing 600mm and 1200mm podiums based on the club's requirements. It was decided that both should sit side by side leaving room for floor equipment. We produced several CAD drawings of various options enabling the club to visualise the layout and foresee any usage conflicts prior to final approval.
The 600mm high podium would incorporate a resi-pit and a vault run sitting on top of the podium whilst the 1200mm platform had two types of landing material; loose foam and a resi-pit. This allowed for a tumble track and a recessed fast track to enter the resi-pit with the latter also having its own loose foam pit. We also created an area for two recessed trampolines, entering both pits, together with an area for a set of A-bars and a U-pit for single bars utilising the same loose foam as the trampolines.
Given the 600mm standard depth of a resi-pit we raised the base of this landing area within the 1200mm podium which allowed the foam to sit level with the podium floor. Certain areas within the podium were strengthened due to equipment weight and anchoring, allowing the equipment to be secured onto the podium and vertically down into the floor.
We constructed most of the raised podium at our premises and transported it to site ready for the installation date. The installation took less than three weeks from start to finish and was handed over to the club on time and within budget.
Following this project we have since returned to Revolution to construct a further trampoline podium with its own loose foam pit and a parkour/freestyle gymnastics area – more details on this project can be found here.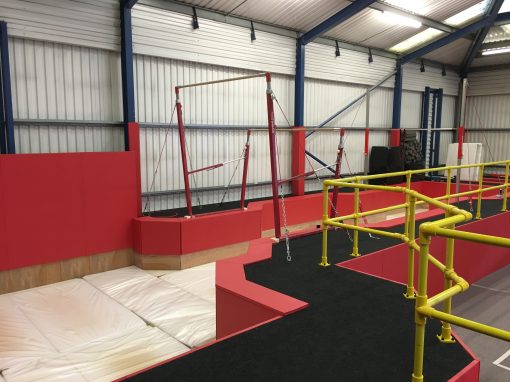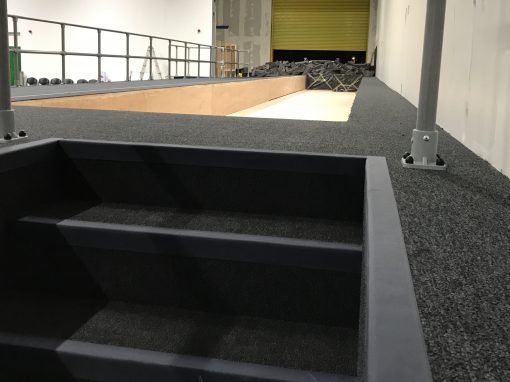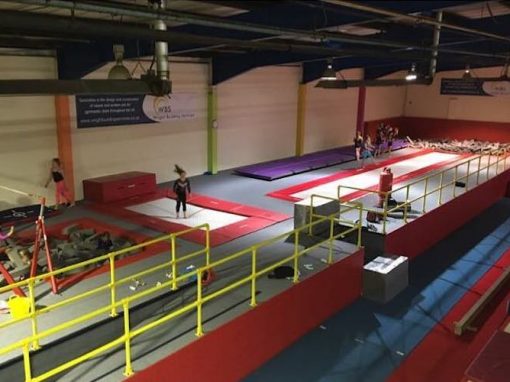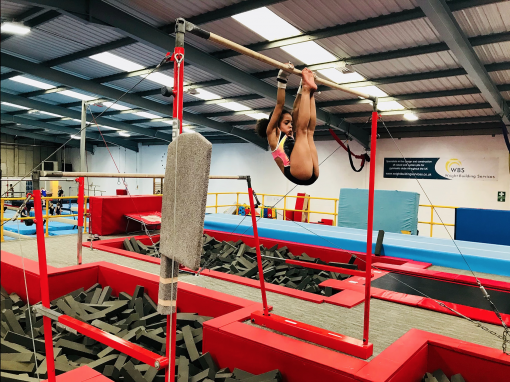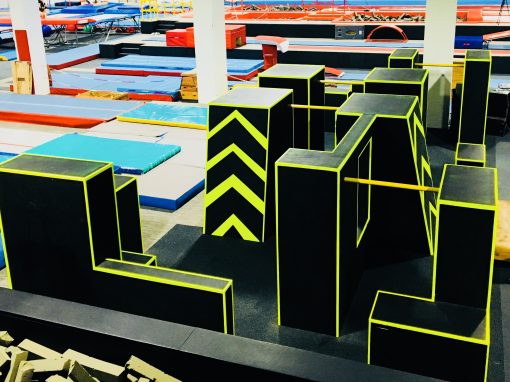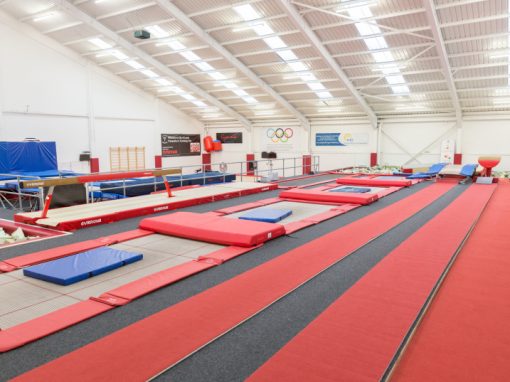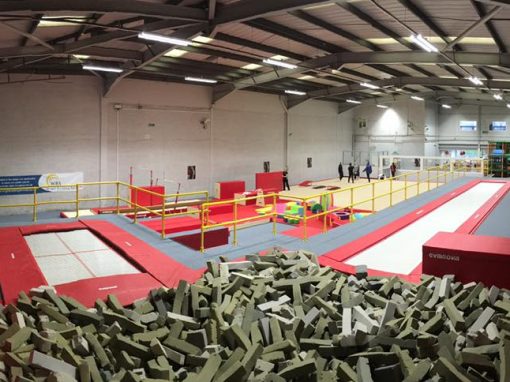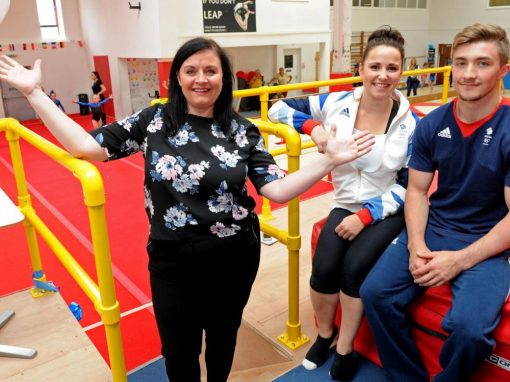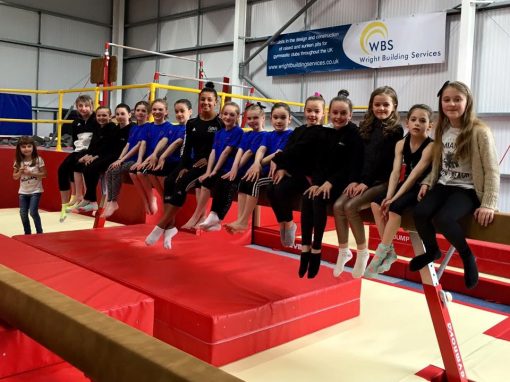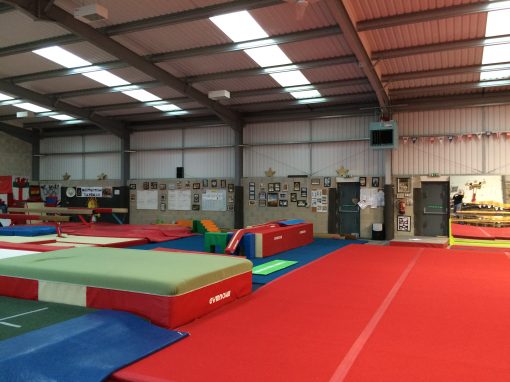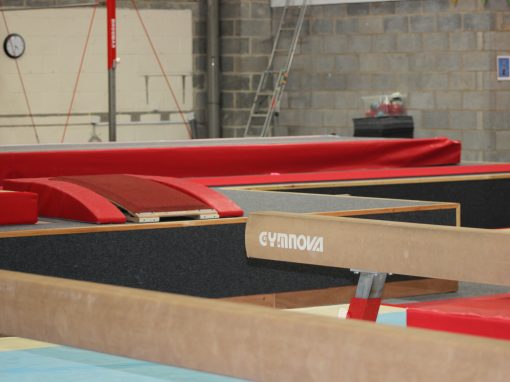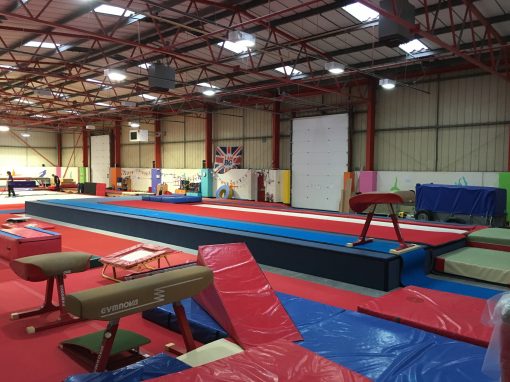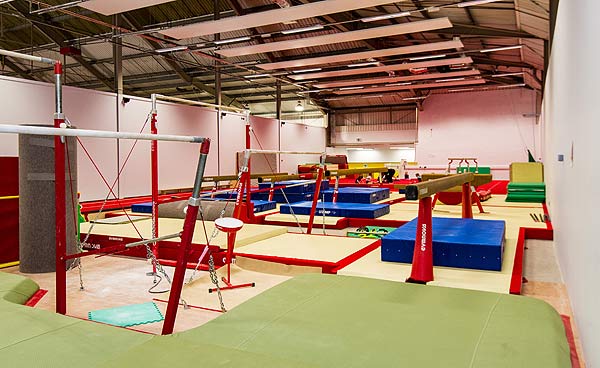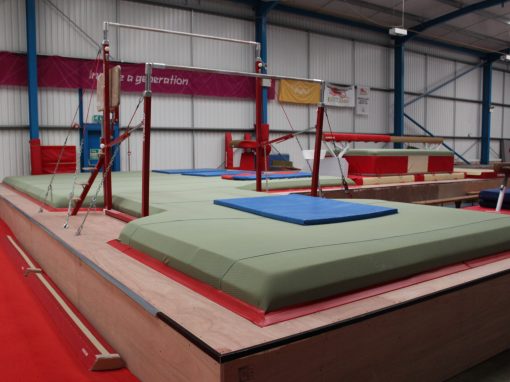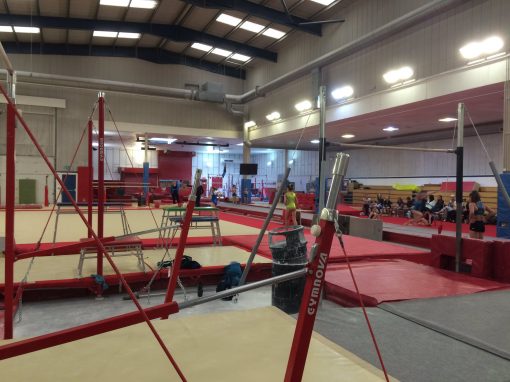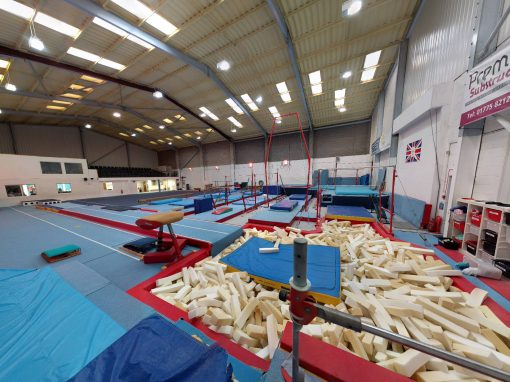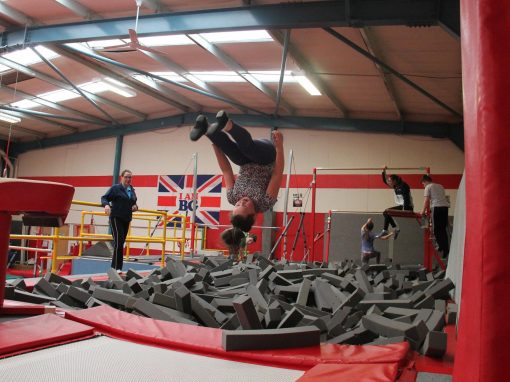 AWARDS
Following our continued success and attention to detail, we have been awarded the Build awards for; 'Gymnastics Facility Construction Experts of the Year 2017', 'Best Building Project Consultancy Services 2017 & 2018', 'Best Gymnastics Equipment & Construction Company 2018', 'Best Gymnastics Equipment Construction Firm - UK', 'Most Unique Solutions in Sports and Leisure 2019' and 'Urban Gym Manufacturer of the year 2019'