Earls gymnastics club already have a successful facility located in Halesowen and we were contacted to design and provide a 1500mm high raised podium at their brand-new facility in Oldbury. Having been provided with specifications of the required equipment, floor size, etc, we provided a full set of drawings enabling the customer to visualise exactly how the finished install would look.
The raised podium was to incorporate a recessed fast track, a vault run and a recessed trampoline, the base of which was raised to ensure a flush fit with the podium floor. All the equipment enters a main loose foam landing area with raised side walls constructed to ensure user safety. We also enclosed the steel wall stanchions within the building. 25mm foam cladding was fitted to the external wall areas around the podium, pit walls/edges and stanchions by one of our suppliers Tracks2000 who were, as ever, efficient and professional.
Between WBS, Earls Gymnastics Club and Tracks 2000, we designed a purposeful raised podium to accommodate not only the equipment the club requested but also to consider certain safety issues the project required.
The installation at the Oldbury facility took a less than two weeks and included the installation of our GRP handrail system. As with most of our projects we constructed as much as possible off site to minimise time on site and any disruption to the club's activities. The work was carried out within budget, on time and allowed the club to be open on schedule and within weeks of the installation being completed the club held their opening day which featured double Olympian Kristian Thomas.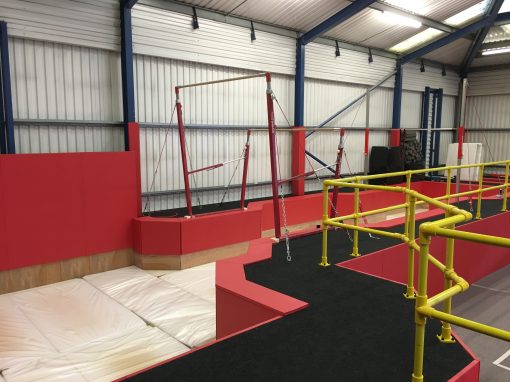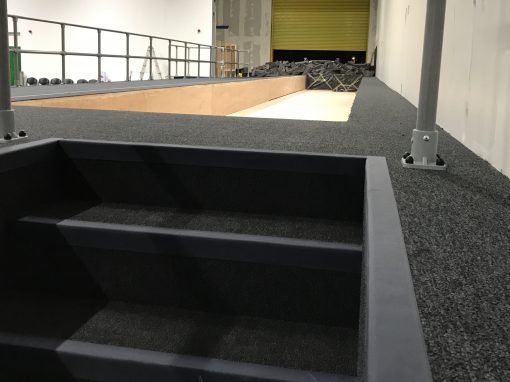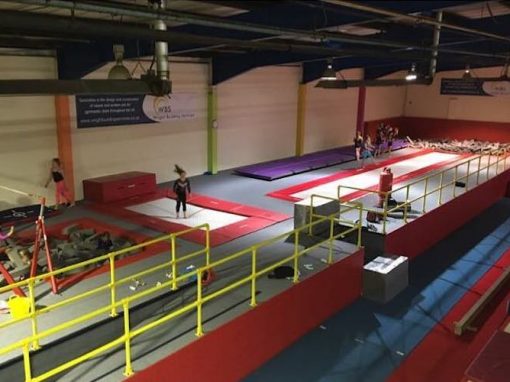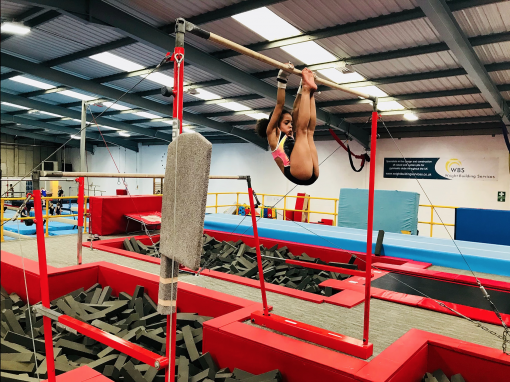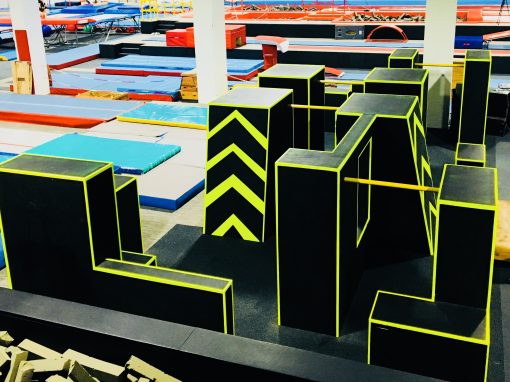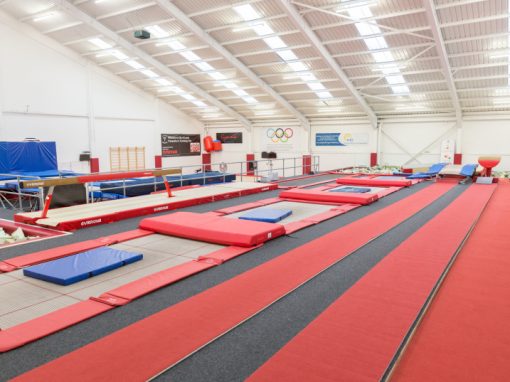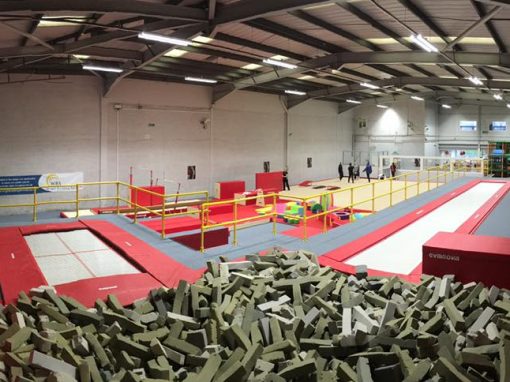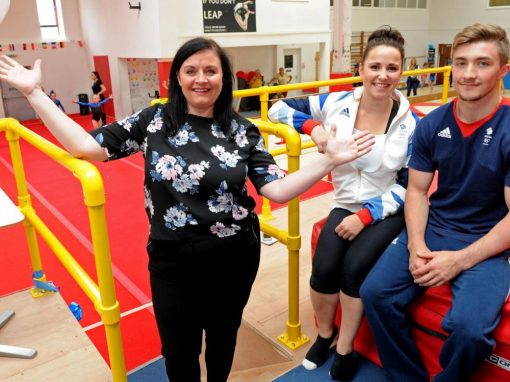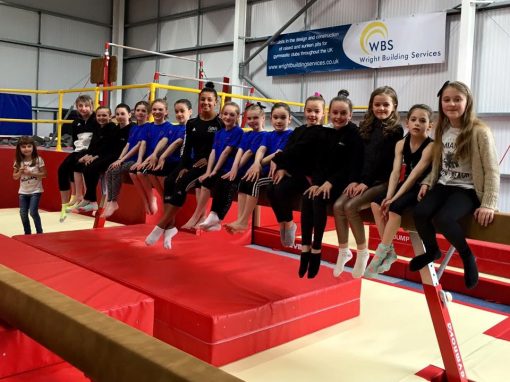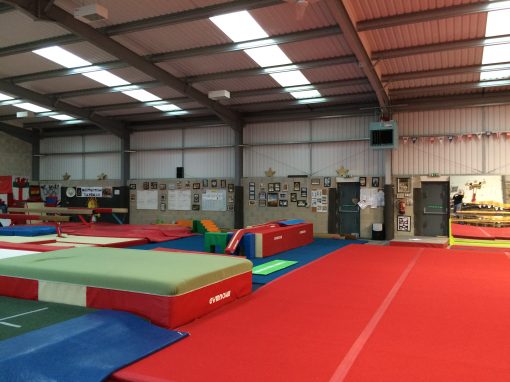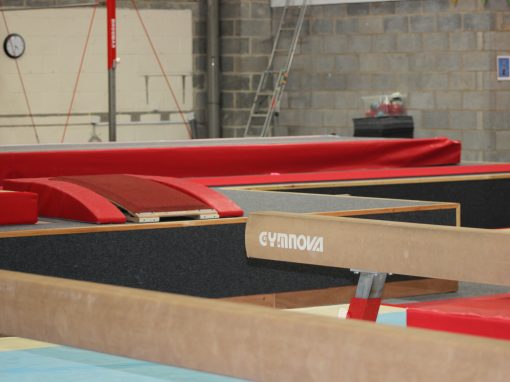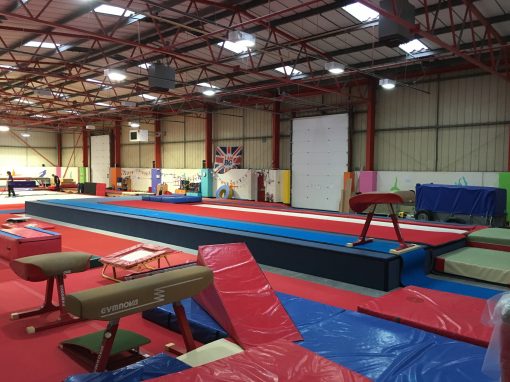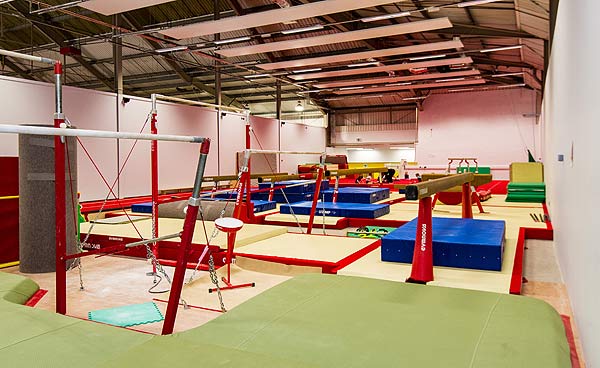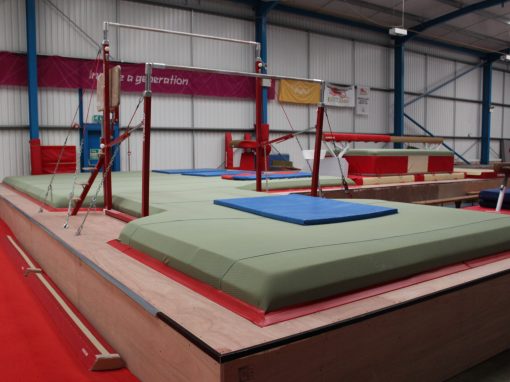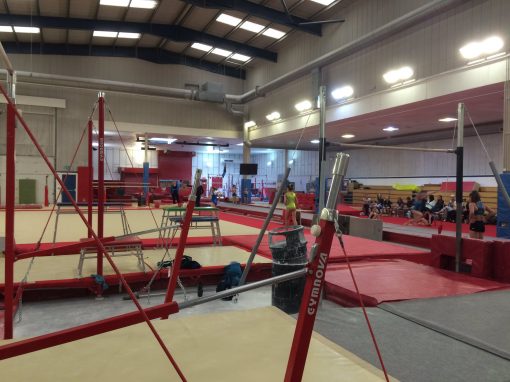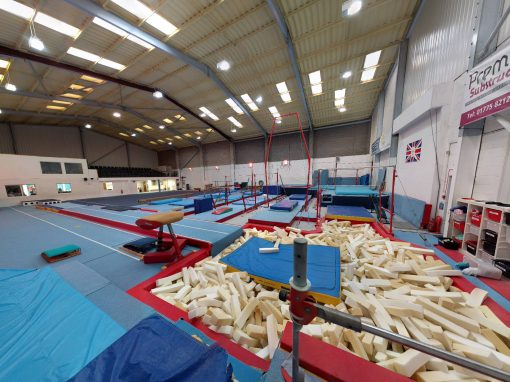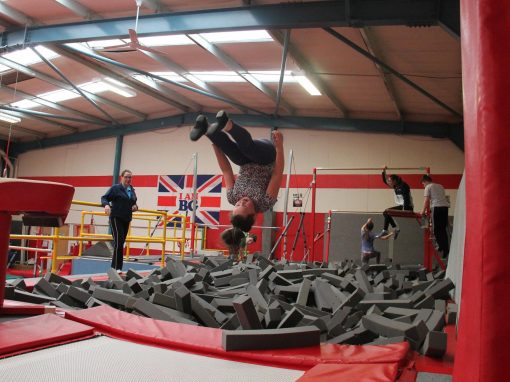 AWARDS
Following our continued success and attention to detail, we have been awarded the Build awards for; 'Gymnastics Facility Construction Experts of the Year 2017', 'Best Building Project Consultancy Services 2017 & 2018', 'Best Gymnastics Equipment & Construction Company 2018', 'Best Gymnastics Equipment Construction Firm - UK', 'Most Unique Solutions in Sports and Leisure 2019' and 'Urban Gym Manufacturer of the year 2019'