The club is located at a large facility close to the River Mersey; a sunken pit would have possibly caused some issues with damp and subsidence. Therefore, due to the size of the podium, the amount of equipment to be fitted and the proximity to the river it was decided that a raised podium would be the best option.
Wright Building Services provided several drawings detailing different lay-out options enabling the customer to visualise exactly how finished project would look. These drawings were also shared with the equipment supplier for their approval. Our structural timber design ensured the safety of the club's staff and its members as well as a lifetime of usage. All the timber had to be treated to guarantee its lifespan and damp-proof membranes were installed to ensure there would be no moisture penetration.
Our brief detailed all the equipment the club wished to use within the raised podium but one of the main issues was height within the building so it was decided that a 1200mm podium would be most suitable with equipment placed to optimise available head space. The podium was to incorporate a fast track and tumble track, both of which would enter the main loose foam pit and be sunken to sit flush with the podium floor. A recessed area was also constructed to house a trampoline, also fitting flush with the floor height and with its own loose foam pit. As ever it was imperative that the dimensions were accurate to ensure a perfect fit.
We also constructed an area to accommodate a 2-way vault run that would enter the main foam pit and also have its own hard landing area. A high-bar pit area was placed next to the main pit and a set of A-bars were situated behind them with their own U-pit and dismount area along with a bespoke 500mm raised section by the A-bars to provide a safe area for coaching.
The structural timber framework was constructed at our premises and transported to site ready for the agreed installation date. The club had cleared the area ready for us to start and we installed our safety fencing to allow the club to continue their classes whilst the installation took place. It took just over two weeks to install from start to finish including the installation of our GRP handrail system.
A 25mm thick foam cladding was then fitted to the external walls of the podiums and also to the internal pit walls and edges. Much of the equipment was installed by the equipment supplier as we progressed with construction to minimise the time and disruption to the club. 
The club's facility was then formally opened by Bronze medallist Sam Oldham and double-Olympian Hannah Whelan, a link to the feature can be found below along with a BBC unsung hero article on the club.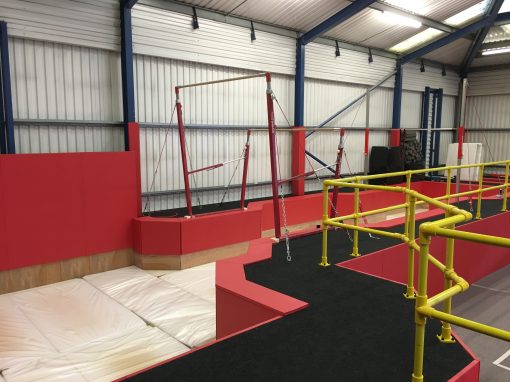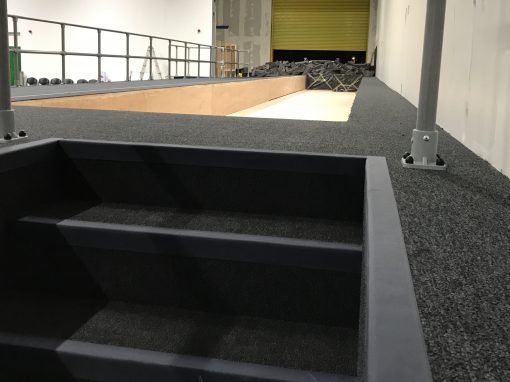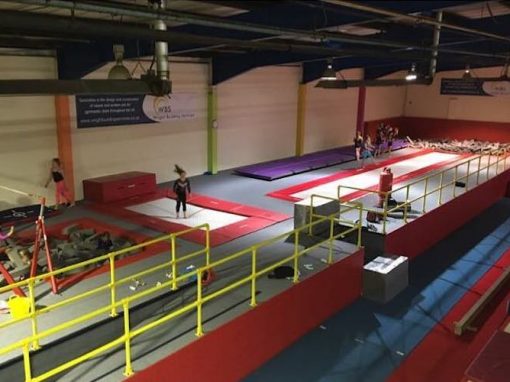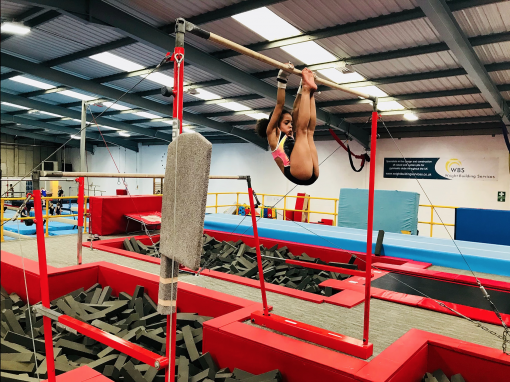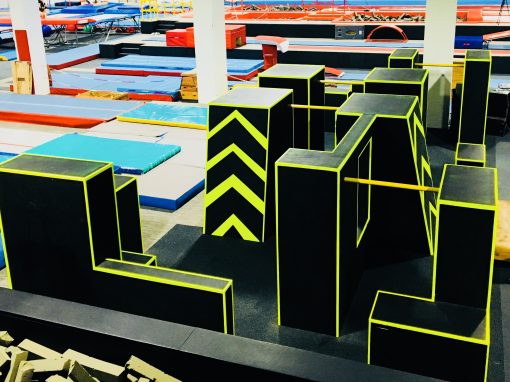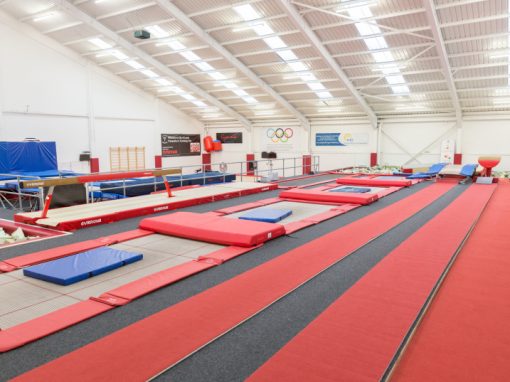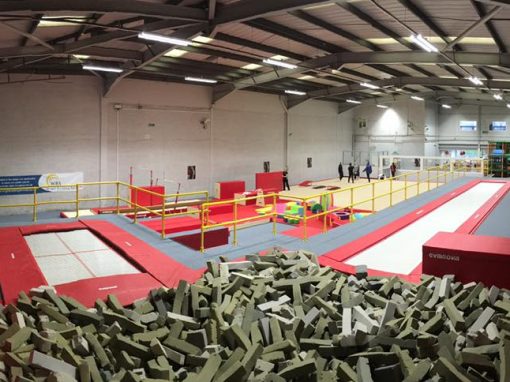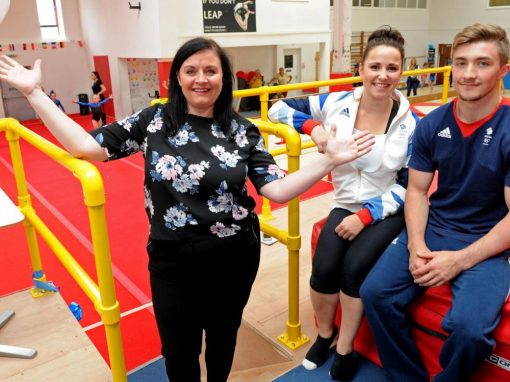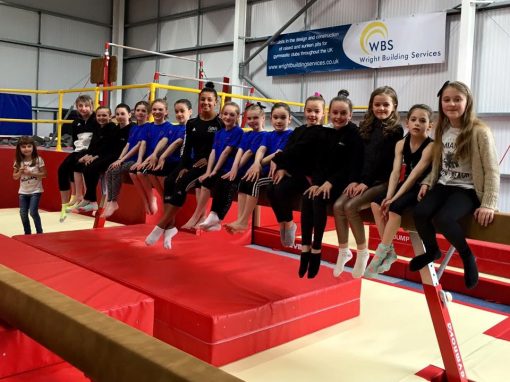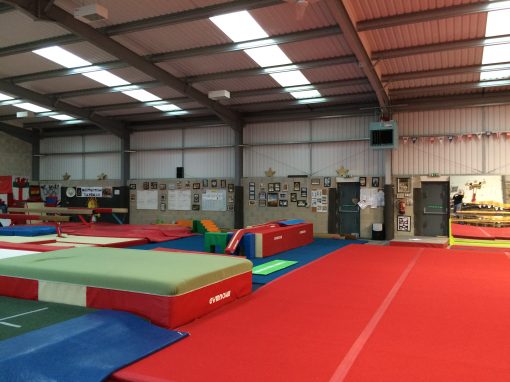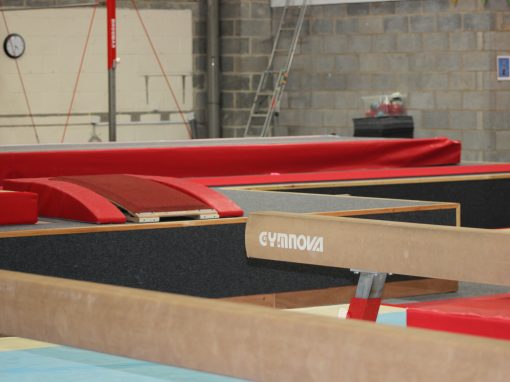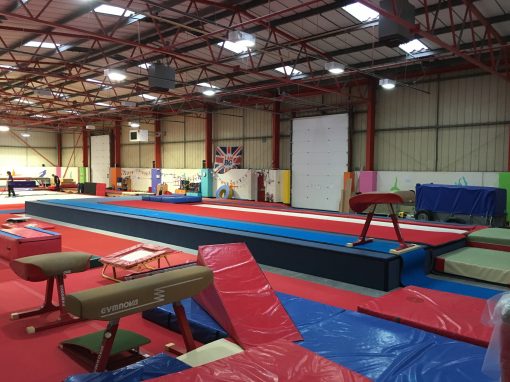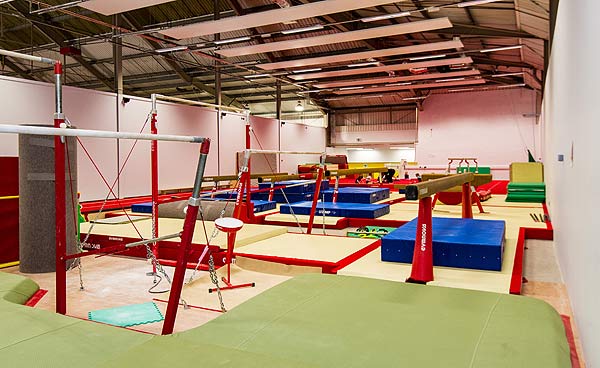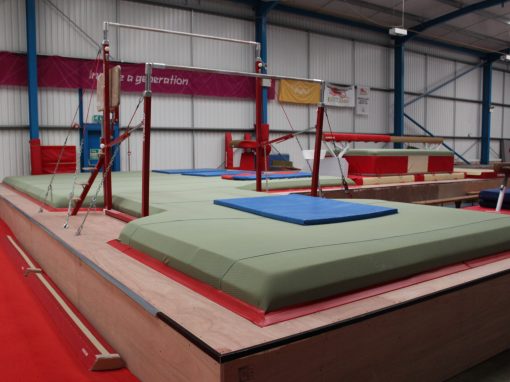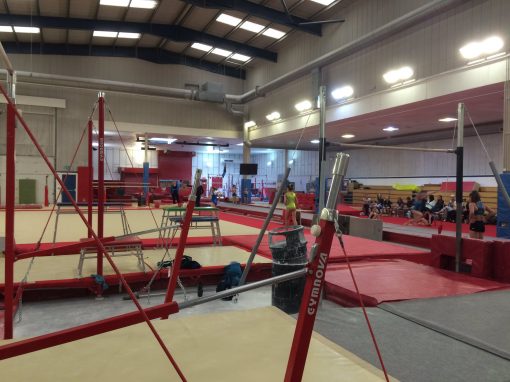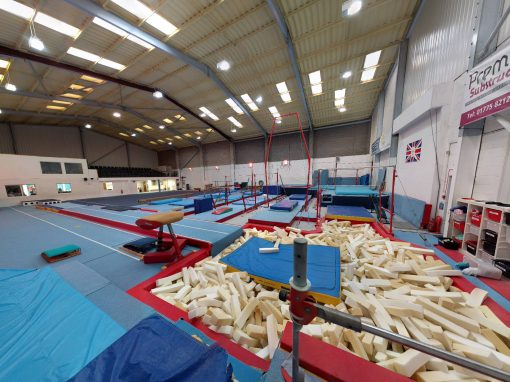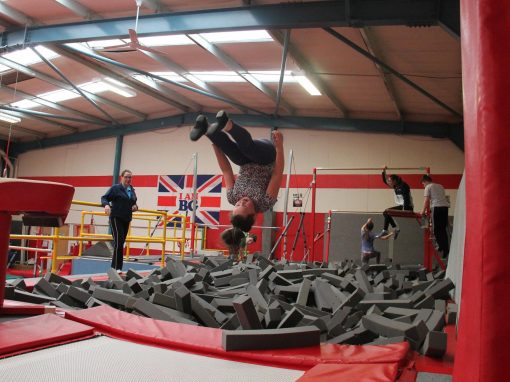 AWARDS
Following our continued success and attention to detail, we have been awarded the Build awards for; 'Gymnastics Facility Construction Experts of the Year 2017', 'Best Building Project Consultancy Services 2017 & 2018', 'Best Gymnastics Equipment & Construction Company 2018', 'Best Gymnastics Equipment Construction Firm - UK', 'Most Unique Solutions in Sports and Leisure 2019' and 'Urban Gym Manufacturer of the year 2019'