Raised Gymnastic Pit Podiums
Raised Gymnastic Pit Podiums
From design and installation to finishes and equipment Wright Building Services are the complete package when it comes to raised gym pit podiums.
Our raised gymnastic pit podium timber framed design conforms to current building regulations and specifications and it is built in such a way it offers a solid construction without compromise to functionality. We are completely flexible to your requirements and can design and construct our gym pits to any size and height depending on the type of pit foam finish you require (resi-foam, jersey/mesh covered pit foam, loose foam logs or blocks). Being above ground this eliminates the need for excavation work and filling in at a later date – saving time and expense. All the timbers we use are FSC (Forest Stewardship Council) structurally graded, regularised, treated and are guaranteed for 25 years against damp/dry rot and infestation.
We can also offer a variety of gym pit coverings and accessories; gymnastics mats, vinyl-foam cladding, carpet-foam cladding, access steps & floor carpet, pit edging trims, GRP hand-rails etc. all in a variety of colours. We can construct access steps, access podiums, stand-alone podiums, spotting boxes, u-pits, etc; creating the perfect, bespoke finish to your club.
To help optimise floor space we use a CAD drawing package to design the layout. We conduct structural calculations of the load bearing/floor spans to ensure the podium can withstand the weight of the equipment and the day to day use it will endure. Depending on the type of equipment being used, we install suitable timbers at the correct positions required to ensure a safe, solid and long-lasting construction. We ensure suitable/safe distances between equipment and safe pit landing distances. Areas such as equipment anchor points are stiffened to allow for the anchor to attach to the podium and continue vertically to the existing floor.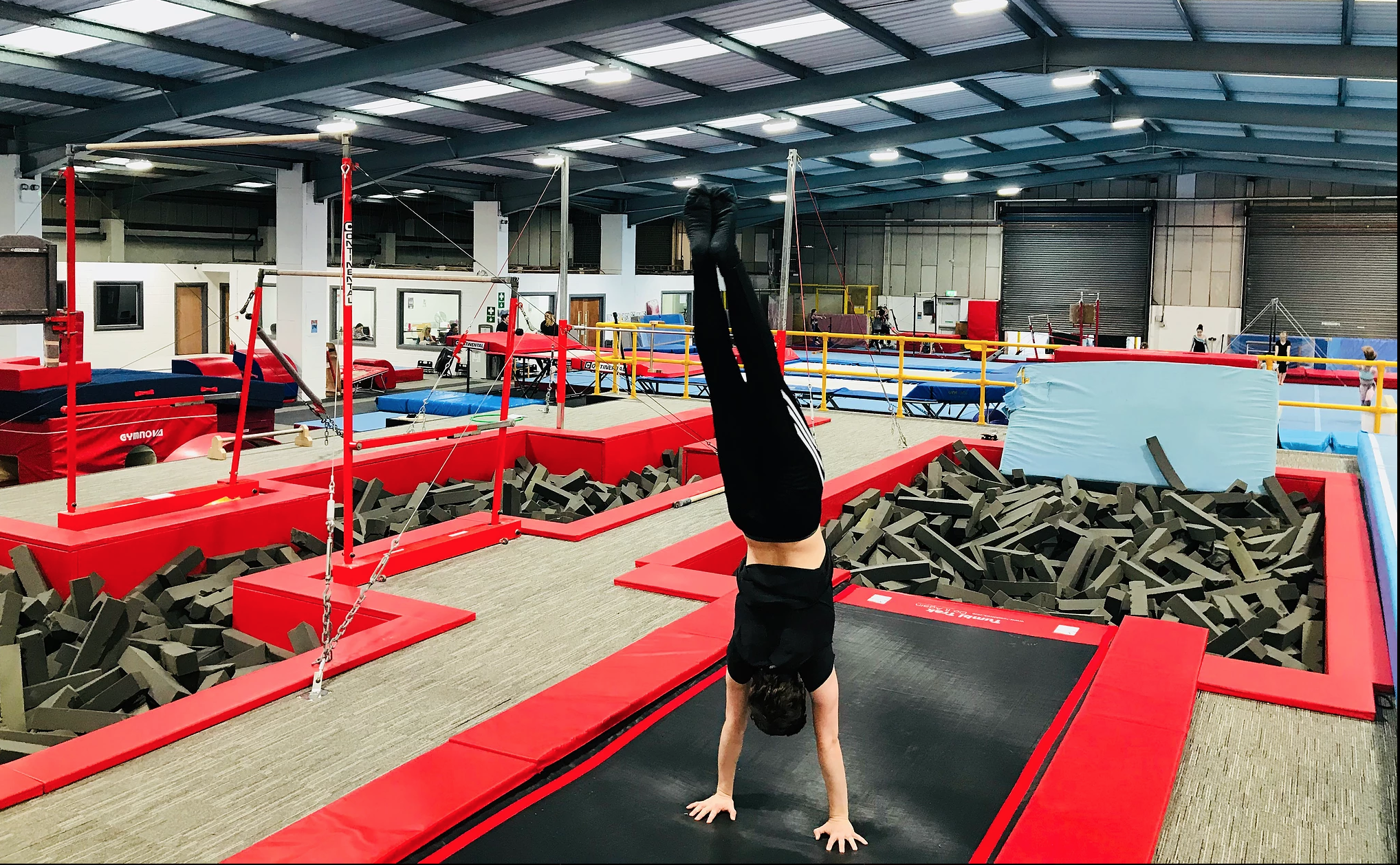 Typically, the standard sizes for raised gym pits are 600mm for a resi-pit and 1.2m or 1.5m for a loose foam pit. All of these sizes allow for most equipment (i.e. fast track, tumble track, trampolines, etc) to be recessed and sit flush with the floor height; only the higher sizes of podium allow for trampolines to be recessed. Although these are standard sizes, we can design and manufacture almost any height podium and we have combined two different heights of raised podium on the same project giving the user the both resi-pit and loose foam pit options.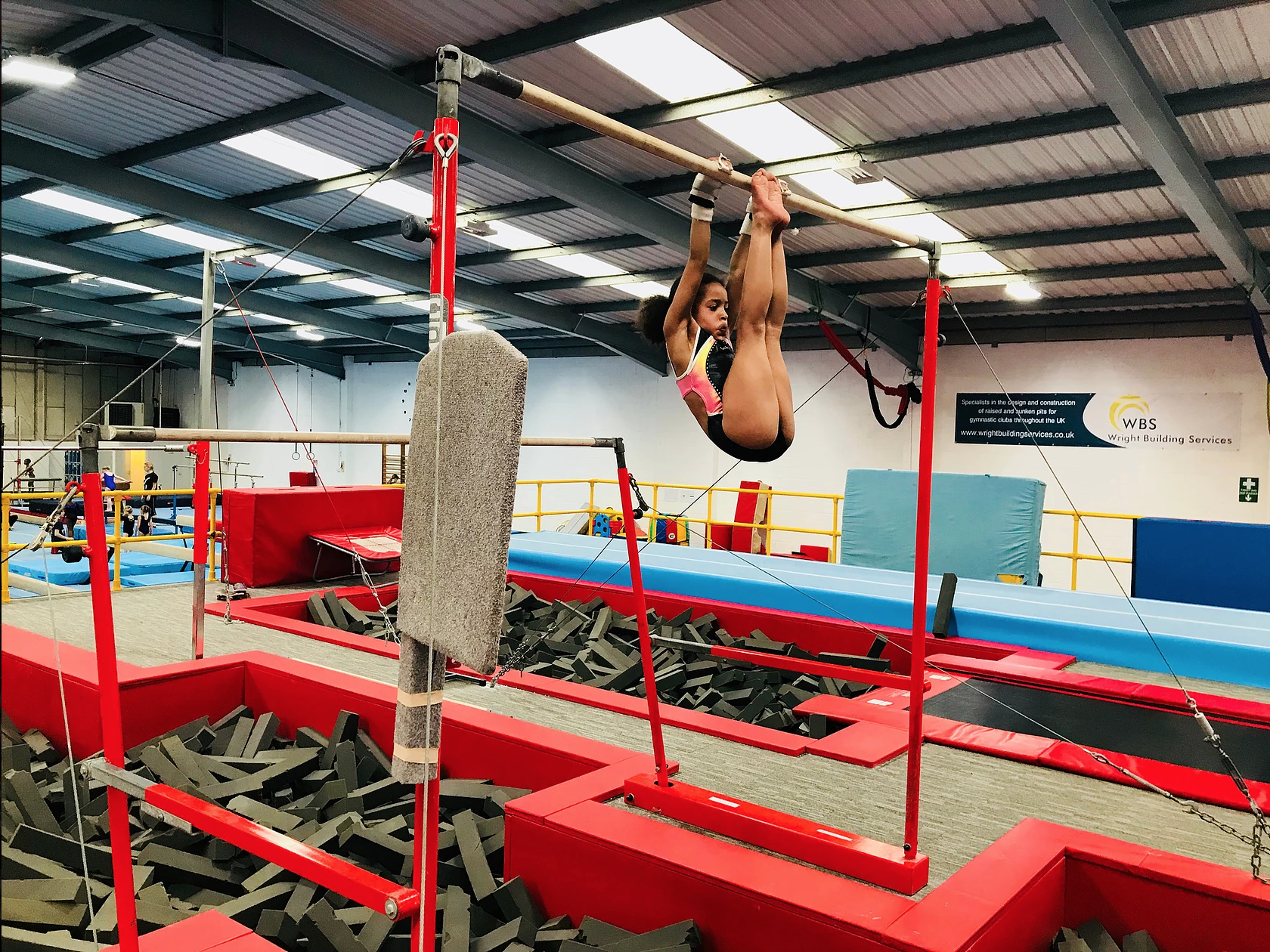 The majority of the podiums we install are manufactured at our premises prior to the installation date and then transported to site ready for installation thus eliminating the time spent on site and disruption to the club, typically it will take between 1-2 weeks to complete an installation depending on the size of the raised pit podium. All our machinery utilises dust extraction units, we provide pedestrian fencing to ensure the area is segregated and safe for you to continue your classes during the installation process.
Please check out our completed projects and customer review sections and see what we can do for your club.